Concrete contractors Portland Oregon
Stamped concrete, concrete driveway, concrete floor, polished concrete? Our priority is your project.
Portland Concrete Experts : our Services
Our services include concrete finishing (flatwork) and installing small walls and some concrete repair. We work with both Residential and Commercial customers.
We advise on the best solution to make your project the most economical, while incorporating your designs to make your project even better than you imagined !
We can install new or repair:
Sidewalks (city sidewalks or homeowner's sidewalks)

and aisles

Slabs or Floors ( garage ...)
Retaining Walls
Patios,

outdoor kitchens, outdoor living spaces

Driveways
Concrete Steps

Interior concrete floors

Porches
Curbs/Approaches
Custom concrete options (benches, firepits, etc.).
Or any other flatwork you may need.
Finishing styles :
Stamped Concrete
Broom finish
Hard trowel (smooth) /

polished
Exposed aggregate (small rocks in the concrete)
Stained Concrete

(indoor floors or outdoor, to give color to the concrete)
Decorative Concrete

and any concrete repair and resurfacing
Call us today.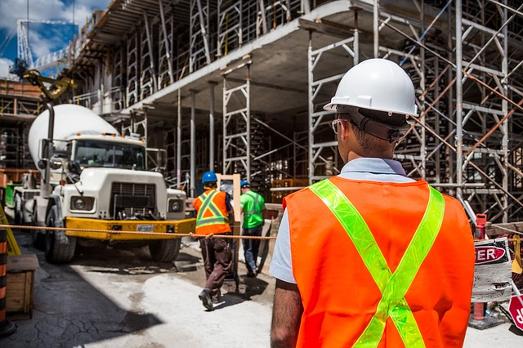 Our priorities: your project.
Our certified concrete professionals work on both Portland residential and commercial projects. We always offer quality concrete services to all of our customers no matter the size of the job. We aim for customer satisfaction and a timely delivered project, and we know that you need:
Experienced Contractors
All of our leading Portland concreters are highly skilled. With many years of experiences in all forms or concrete construction.
Men on the job
We always provide more than enough labor on contractors projects. It's an important element to get the job done to time and with precision.
Scheduling
We, as experienced contractors, are able to give a rough estimate of the time it will take to complete when we meet you. Before and during the projects we give accurate estimates for time of the project. This helps our customers plan so that ou contractor's work always runs on time.
Precise & Accurate work
We always work with accuracy and precision. Whether it be reading plans, or running through designs with homeowners. We then aim to do the work exactly as per plan.
Clean and Neat
We know how to unclean and UN professional tradesman. All our staff are trained to work neatly and professionally.
Safe
All our contractor work is done in a safe manner and inline with American Standards.
© Copyright Concretecontractors-portlandoregon.com